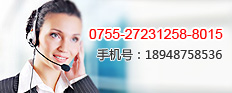 LT-180A Paste mixer

Model: LT-180A
Number: 04005
Brand: LITUO

1.Unique contoured shape, geneous appearance and practical, which is made by advanced coating process workmanship.
2.500g paste applied to all brands can be mixed with 2 cans one time, which can save time and improve efficiency.
3.Closed stirring can fix running time, make sure stability of paste softness, and by stirring old and new paste can make new
4.Speed up principal axis from 600r/min to 900r/min,fully automation,easy operation,security
Primary Competitive Advantages:
Brand-name Parts
Country of Origin
Electronic Link
Experienced Staff
Green Product
Guarantee/Warranty
International Approvals
Packaging
Price
Product Features
Product Performance
Prompt Delivery
Quality Approvals
Reputation
Service

Main technical parameters:
1 voltage: AC 220V
The 2 Revolution: 1000~1200 rpm
3 rotation: 900 rpm
4 dimensions: 440 x 440 x 550mm
5: setting delay precision of delay error <0.1% repeat delay error <0.1%, voltage AC85-264V variation has no effect
6: reset power reset
7 control methods: cm-pss
8 repeat action: the interval is not less than 0.5s.
9 output capacity: AC250V 3A; DC24V 3A (resistance)
10: 100M /500DC insulation strength
11 dielectric strength: 2500 V /
12 supply voltage: DC12V DC24V - 5~+10%
AC85-264V AC24V AC12V
13: 1 * 1000000 mechanical life
Electrical life: 14 5 * 100000
15 power: MAX300W
16 temperature: -23 -60 OC
17 the use of environmental humidity: 35-80%RH