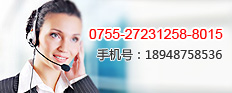 In 2012 China's LED general lighting industry status and Prospect

Type:Company news         Data of Release:2012-5-29 9:43:27

Energy saving and environmental protection is the national"925" strategic emerging industry in the first, and one of the LED lighting was identified as one of the important part of energy saving and environmental protection. Soaring prices and the global cut-off banned incandescent policy drive LED lighting requirements gradually increase. The Chinese government on energy saving and environmental protection industry support for China LED lighting industry provides the driving force for development.

At the same time, along with the continuous improvement of technology and mature, LED lighting cost reduction for China LED lighting market created development opportunity. Therefore, China LED lighting is about to usher in a period of vigorous development of the market. China LED lighting industry has achieved rapid development, in the LED illumination technology of several key indicators made a breakthrough, and formed a ring of Bohai, Yangtze River Delta, Pearl River Delta region of the three main industries cluster, with a number of outstanding LED lighting enterprises. However, with leading foreign LED lighting compared to the enterprise, at present China lighting enterprise core technology R & D capability is relatively weak, patents are barriers and lack of LED lighting industry standard. All these restrict the rapid development of China's lighting industry.

This article from the product, marketing, operations and the potential for development in four aspects of Chinese LED lighting enterprises competitiveness analysis. In the product competitive power, China LED lighting industry product line layout and perfect, in the key light efficiency index, phosphor patent as well as the upstream SIC epitaxial films and sapphire wafer is a breakthrough. LED lighting products have been all over the business, public and civil lighting several important application fields, which, led by the government of the street lamp project makes China LED lighting in commercial lighting the field to take the lead in development; in the marketing competitive power, China lighting enterprises have formed a unique marketing pattern, build a solid domestic and overseas sales channels, and the formation of own brand. Energy management contract ( EMC ) marketing model so that the domestic enterprises to obtain large amounts of Government Street project, led the development of commercial lighting; in the operation on LED lighting industry competitiveness, all aspects of the gradually increasing investment, capacity is rapidly expanding, industry chain gradually improve, many traditional lighting enterprises start to the LED lighting in transition; development potential, China has a huge domestic market, and in the other countries and LED general illumination based on developing experience, the formation of a unique mode of development. In the technical development of mature time to march in a large-scale lighting market, is conducive to the realization of technological catch-up. In addition, the Chinese government LED lighting industry gave support energetically, the short-term policy favorable factors will not disappear.

Looking to the future, China LED lighting industry if can make up for in core technology and patent barriers of single board, and regulating the industry standards, is expected to achieve greater development in the international market. The face of China's industry development of LED lighting challenges, foreign enterprise should according to the characteristics of the Chinese market, in China's civil lighting market is not fully launched, early layout. The future of China LED lighting market has shown by providing lighting to provide lighting products, including the overall solution change trend,

The advantage of foreign enterprises can also be this as an opportunity, and craving for lighting solutions experience of Chinese enterprises work together to develop a win-win situation, through investing in China, and Chinese excellent enterprise cooperation, participation in China's lighting market.