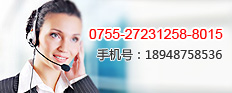 Shanghai Guangyu Rui core microelectronics introduced : SEDA LED open circuit protection devices

Type:Company news         Data of Release:2012-5-31 11:43:41

LED lighting market is one that makes all semiconductor manufacturers Chanxian huge market, although the civilian market has not really took off, market in recent years also not want optimism, but based on its future great expectations, still let numerous vendors continue to" forsake darkness for light", to the" light " of the market.

Interestingly, now components manufacturers also entered, and not into the LED device market, instead of entering LED lighting market, this kind of change is very thorough. As the domestic semiconductor overvoltage protection device manufacturers, Shanghai Guangyu Rui core Microelectronics Limited company recently announced that he would enter the LED lighting market. Liu Jianzhao of company general manager thinks, they are the company itself to do LED driving chip and regulator MOS tube, in semiconductor devices and technology has accumulated, there is a recent customer test their LED power products, various technical indicators and foreign manufacturers that basically consistent, thereby to their products with confidence. This makes them decide not only do LED driving chip and a power supply module, but also into the LED lighting market. " Only do chip product profits too low, can enter the market can gain more profits." It was Liu Jianzhao's idea.

Considering the lighting products and the original main discrete components and chip products still have great distinction, this transformation has a great challenge. At this point Liu Jianzhao general manager is not to deny:" we in the lighting market is indeed a layman, such as the design of a sample, even in the lamp glass did not play the radiating holes, our customers to see that we are not doing lighting, and even some basic optical terms also don't understand." He was admitted that he was just a beginner. But he also thinks, as semiconductor lighting LED lighting, and the traditional lighting or different nature, in which the semiconductor technology is the core technology, and it is their company's expertise, and now a lot of LED drive manufacturers also actively enter the module or the overall market, and this market there is no giant monopoly situations occurs, many of the new entrants into the market barrier is not high, I believe there will be more new game player to enter the market.

In fact, Shanghai Guangyu Rui core microelectronics TVS/ESD protection device performance is not bad, is now into Huawei and ZTE mobile phone chain, Moonrise volume has reached 25KK. Zener voltage regulator tube also has to enter the Dragon flag technology, long Yu Century and sigma and other mobile phone customer supply chain, Moonrise volume up to 10KK. The LP MOSFET also has to enter Shenzhen Reed electronic and Guangyu power lithium battery protection board customer supply chain, Moonrise volume has reached 15KK. Semiconductor lightning protection device also has to enter the ZTE and excellence wing technology and other communications equipment customer supply chain, Moonrise volume has reached3.5KK.

Liu Jianzhao said:" we can obtain such achievement, mainly thanks to our products of the four major comparative advantage:

1) excellent performance, parameters, and can be comparable to similar foreign products;

2) short delivery cycle, prompt delivery;

3) price is moderate;

4) research and development capability, according to customer demand for the development of unique and products to meet customer demand."

Liu Jianchao said, Rui core voltage regulator tube products can realize large power products in small packaging, such as SOD323package, power can reach 500MW, and the conventional product is only 200mw. Core core can also research and development and production in line with customer parameter requirements of a specific product, has developed and produced according to the requirements of MTK MM3Z5V1-5, SEZ52C5V1-3, and has passed the MTK certification test.

In addition, intelligent mobile phone company is also popular for their good news, because the intelligent mobile phone must use the TVS device, and generally feature phone won't use. Now and prospects are good, why have so big" turn"?

Liu Jianzhao analysis, a few years ago, core microelectronics increase drastically, due to some manufacturers supply system, but shipments to a certain number after it is difficult to quickly rose, because the former is replaced by other manufacturers of the location, now is to maintain this position. " So in order to expand income, must enter the market." He simply says. Of course, he is in front of the" do chips too low profits" to" forsake darkness for light" he is probably the more important reason? However, the prospect is bright? LED lamp current profit rate has many tall?