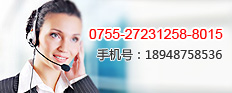 In 2012 the global medical electronics will rapidly warming

Type:Company news         Data of Release:2012-5-31 11:42:22

According to the research firm BCCResearch 's latest report, the global home medical equipment market scale from $14600000000 in 2007, to 2012 when grow to $20400000000, a compound annual growth rate ( CAGR ) will reach 6.8%. Auxiliary rehabilitation device, treatment, surveillance / sensors and telemetry devices, home electronic medical market head, light to blood glucose meter, in 2007 7000000000dollar business, and in 2012will grow to $8900000000; and healthy home medical device, estimation will vigorously develop25%.

Market research firm Databeans predicts, to 2011 medical electronic semiconductor production value will exceed $4000000000, with the domestic market growth rate is the rapiddest, the average annual growth rate as high as 12%.

Global medical electronic quick heating

Global medical electronic market is lively, subject to the following trends: (1) the influence of population aging. (2) developed and people in developing countries to improve health care expectations continue to increase. (3) insurance companies and employers in the medical expenses payment and insurance coverage decreases gradually, but the insured or the patient must pay cost is increasing. (4) the science and technology can change rapidly in many of the symptoms of a mild disease, giving early analysis, prevention and treatment.

The above factors, let the medical home electronic device is the United States of America" fortune" magazine in twenty-first Century ten years ago the most development potential of the industry's first name, also be semiconductor manufacturers to get into a key market.

In recent years, global semiconductor, software and hardware representation of such large company moves frequently, vertical integration plan of investment, including Microsoft, Intel, Philips and other manufacturers, have begun to move the focus to home medical electronics market, hope to high technology and cost advantages of entry was originally closed to the medical industry, the situation is different.

Diagnosis and treatment for medical electronics at this stage the main application field, but the rapid growth of home medical electronics market, is the most promising semiconductor supplier business focus. Market analysts believe that, home medical electronic equipment such as a mobile phone may, with bouncing type growth, in short-term inside achieve.

Home medical equipment will go to consumer electronics line, medical device and electronic technology innovation and integration, so people can home care and monitoring of their health status, without relying on medical personnel or in the hospital. Home health care electronic device and system for the primary prevention of orientation, and by consumer demand are dominant, these intelligent device using interface affinity, or even put on record, patient information, and can be transmitted via wireless network, not only benefits people early detection of health problems, also can assist clinicians in effective rate control disease patient status.

Domestic household electronic medical equipment basically is a portable electronic product, the market of electronic blood pressure monitors, portable blood glucose meter and electronic hearing aid occupy more than 90% of the share of sales. Because of the current market popularity rate is not high, and the Chinese population cardinal number is larger, so the domestic portable medical electronic products are very good prospects. At present, in Europe and the United States, the sphygmomanometer and the blood sugar instrument detection products has become the family is essential for a medical device, while the Chinese are formed in such environment, is expected with the coastal city and home big city gradually began to consume these products, the market will gradually rise, this and the life of the rich degree. Integrated, networked, digital, intelligent trend of portable medical electronics, will become a fast-growing catalyst.

Latent market survey

The semiconductor industry to medical electronic products are very good, but the domestic market, the products sell after all how? The author came onto the market exploration product sales and technical characteristics of products.

Firstly introduce the medical home electronic products channel condition, according to the author's out, this kind of product channels mainly traditional hospital and pharmacy chain, traditional medical equipment wholesale market, chain type of medical equipment retail stores and online stores, nearly four channels. Among the traditional pharmacies and medical equipment wholesale market for operating a wide range of products, medical home electronic products occupies only a few of which share, so category relative is not so full, but the traditional channels of the price is not so favorable, in accordance with the basic official recommended price sales. Chain of retail stores due to the focus on home health care products, medical electronics product types are complete, the price is more competitive, but also often have various types of promotional activities, so the line under the channel, the channel is the most competitive, there has been a national medical appliance chain industry giant. Network channel is the channel below the line extension, various traditional channels are opened on the net direct store.

Because the chain of retail stores in the variety of products and price advantage obviously, this investigation the author mainly from the channel proceed with, access to product information.

Electronic sphygmomanometer market current situation

In the electronic sphygmomanometer market, Japanese brand by virtue of first impressions are strongest advantage, China has more than 70% market share, which OMRON electronic sphygmomanometer in China's market share has been as high as 65%. In the rapid expansion of foreign brands, domestic brands also accelerated the development, which particularly in the performance of nine medical, electronic blood pressure monitor its2009sales revenue reached 270000000 yuan, to become China's largest electronic blood pressure domestic brands, the market share behind OMRON, about 15%.

So we first have a look of OMRON products, according to the presentation if better economic conditions, can choose HEM - 1000, HEM - 7012type, this kind of product belongs to the intelligent electronic blood pressure meter, they use the Omron Corporation of biological information sensing technology and advanced fuzzy technology, enables you to correct for measurement of posture tips, and has an irregular heartbeat detection function, can be said that the function is very powerful. But the price is more expensive, the former to be948 yuan, of which880 yuan.

End type HEM - 6051 and HEM -7300, price is less than 700, a mute design, can store90 measurements, also detect arrhythmias function.

The low-end models with HEM - 4021type, the minimum price of only 158 yuan, with intelligent pressure function, the LCD screen is also relatively small, but the price is so low, in the Chinese market will be very competitive, because the basic functions have.

OMRON's product line is extremely complete, this presentation is one of the most representative of several models, a general store stock models have close to 10.

Following the presentation of domestic nine blood pressure meter, it has done the largest domestic models, but less so than OMRON, store in the general placed one or two, the main push is the UKF - 5910, price 399. Has the automatic function, automatic measurement, automatic pressurization, arrhythmia detection, large screen digital display, from the price point of view clearly.

Other sphygmomanometer brand and doctor, diving, Johnson Wan Anbo, in fact nearly everywhere, but prices are concentrated in low-end, to cost-effective access to market. The lowest price has pressure to more than 100, obviously sphygmomanometer products to enter the home market has no cost barriers, only missing the consumer awareness.

The portable blood glucose meter market, Johnson, Roche and other foreign brands occupy the Chinese market half of the country, Yicheng, Sannuo and other domestic brands followed. The Johnson licensing meter in China has been the top, about 45%, Luo blood sugar test equipment in the world to occupy31% of the share, in China also have a 25% share; Yue in the fierce competition in the market, will target lock in the two or three line of the city, is now one of the domestic market of third blood glucose meter.

And OMRON one branch alone beautiful, blood glucose meter market is two strong contend for hegemony, the two company's products from the location it is diamond cut diamond, prices are almost as like as two peas, such as Luo blood sugar instrument most high-end integrated price of 1079 yuan, Johnson is the most high-end steady type price1069 yuan. Various grades of almost the same price as low, covered in the high-end market, but their most low-end models have more than 400, this gave domestic brand to market space. The two largest brands Yue and Sannuo has two promotional models has been to buy200 yuan the following, have than a lot of paper price is cheap. There is the cheapest product measured gains value type blood sugar instrument was as long as 99 yuan. Intense price competition makes the blood sugar instrument into commodities, such price a hand is also entirely possible.

A hearing aid products is bank

A hearing aid is a highly specialized products, not just to buy a can be used, with a hearing aid to the first hearing tests, like the glasses to optometry. According to the types of deafness and hearing loss degree debugging and wear, otherwise it will not only fail to hearing, but can cause hearing damage aggravation. So the country hearing aid sales quality control is very strict, to sales of hearing aid must have a listening test chamber, so the common shop is invisible to a hearing aid products sales. Because the professional, so the domestic market dominated by foreign brands, the brand is the biggest Siemens, occupy nearly half of the market share, and then is the six large Danish manufacturer. Because the product more professional, it is not like the ordinary consumer goods into the various types of retail sales.

According to the introduction with sub-health population increasing, many domestic manufacturers of medical equipment health products are walking route, such as some manufacturers do some low-frequency therapy device, by generating a pulse signal on some related points for relaxation and health. Currently on the market, consumers of such products interested, the future market prospect is good. This market is very chaotic, various brands of therapeutic instrument of dragons and fishes jumbled together. In addition to conventional body massage instrument, domestic manufacturers have developed including prostate therapeutic instrument, cervical / lumbar massage instrument, ultrasonic tooth cleaning massager, eye massage instrument, massage instrument such as dozens of new electronic therapeutic instrument, physiotherapy, massage instrument products. Models of too many, I will not one one was introduced, which OMRON launched several low frequency therapeutic instrument, is the biggest market brand, one of the most expensive one HV-F015only 280yuan. In short the market is still too chaotic, brand concentration is too low, price confusion, although the market prospects are broad, but need to have a market standard stage can make rapid development, and hope to have more big companies like OMRON to enter the market.